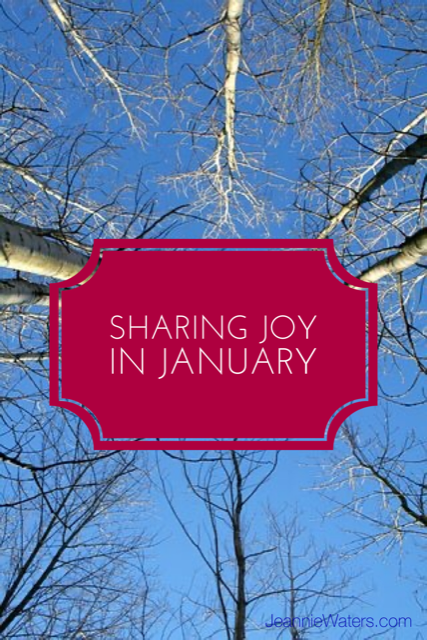 She plodded down the hall of the rehab hospital with the help of a walker, head bent downward, each step an effort. When she passed me, she looked up with a radiant smile and answered my greeting with a cheery "Good morning! How are you?"
As my family would predict, I couldn't leave it at that and go my merry way. You see, my "hobby" is meeting new people. Each person has a story, and I love to hear those tidbits tucked away in the memory banks of strangers. When spontaneous visits include a conversation about God, they are even more precious.  
I said to the lady I met, "You seem joyful this morning even though you're using a walker. I think God wants us to be filled with joy, don't you?"
Her smile widened. I believed her when she responded, "You are right! I wake up with joy every morning."
I asked, "Do you know Jesus?" (I suspected she did.)
She nodded and answered, "Oh, yes, I've known Him for a long time. My name is Kwajalein."
We had a brief conversation about the Lord as Kwajalein became my new "joybit" friend. (That's my name for dear folks I meet in places like waiting rooms, elevators, and shopping lines. We may never see each other again, but we share a bit of joy and friendship for a short time.)

My sweet, new friend went her way and I went mine, but we parted with smiles and joyful hearts because of our shared relationship with Jesus.

Kwajalein and I may never meet again as both of us were outpatients. However, God used us to fill each other's joy tanks that day.
I left with a smile as big as my new friend's because Kwajalein's trust in the Lord eased anxiety about my back pain and reminded me to rejoice as I trusted Him.
An oft-quoted verse reads:
This is the day that the Lord has made;
let us rejoice and be glad in it.

Psalm 118:24 ESV
We don't always feel like rejoicing and "being glad," but with the joy of the Lord in our hearts, we can choose to do so, just as Kwajalein did even though she needed assistance to walk.
Despite our circumstances, we have the capacity to rejoice. Once we accept Christ as Savior, the fruit we bear by the Holy Spirit's work in our hearts includes joy (Galatians 5:22) and brings honor to God.
We sometimes pass people who wear frowns or whose surface smile seems to mask sadness or anger. Maybe those folks have heavy burdens or simply don't feel well. Maybe they need a relationship with Jesus, or perhaps they are believers who need a kind word.  
Does someone in your path today need a "joybit" friend—someone to smile, engage them in conversation, and share the encouragement Christ offers?
For the rest of January's thirty-one days, let's agree to "rejoice and be glad"  as we obey God's nudges to encourage others.
(Of course, we proceed with safety and respect in mind. As my husband reminds me, not everyone is open to making "joybit" friends. But plenty of folks are.)
Please share in the Comments a time someone shared joy with you or an instance when you lightened someone's heart. The joy of the Lord is worth sharing.
Now, please don't miss the treasure below that relates to today's topic.
The Joy Box Journal by Adria Wilkins is one of my favorite books! It's a collection of short devotions that illustrate finding joy in each day. Space for journaling is included.
Adria Wilkins, the author, endured the death of her three-year-old son, yet she spreads joy more than anyone I know.
LOOK at the special features below which are included: joy notes and easy-to-assemble box for storing them
I promise you'll love it!
No commission involved.
Please feel free to share this post!