Our grandchildren's eyes widen when they see the focal point of family birthday celebrations—the coffee table laden with gift-wrapped packages. Throughout the year, our daughter-in-love notes the toys the children admire, and she considers their needs and interests. Her process ensures the gifts will be both delightful and appropriate.
My husband and I join our co-grandparents and contribute to the purchases. Then we all enjoy watching the children open gifts, selected especially for them.
Our grandchildren's mom spends more time with them than anyone else, and she knows their preferences, needs, and sizes. Therefore, the gifts—some needed and some desired—are well-chosen. Wished-for gifts that are unsafe or unwise never make it to the coffee table.
Our heavenly Father also provides gifts for His children. How does our family's gift-giving tradition compare to God's provision?
Psalm 23 gives us insight. David praised God as His Provider while he lived under a roof of blazing sun and twinkling stars. If I'd been with David, I would have requested a palace bed instead of a grassy knoll on rocky hillsides with smelly sheep.
However, I'm grateful for God's plan in David's life, for his pasture lessons birthed beautiful words that reveal characteristics of our heavenly Father.
David expressed gratitude for the table prepared before him.
You prepare a table before me in the presence of my enemies; you anoint my head with oil; my cup runs over.

Psalm 23:5 NKJV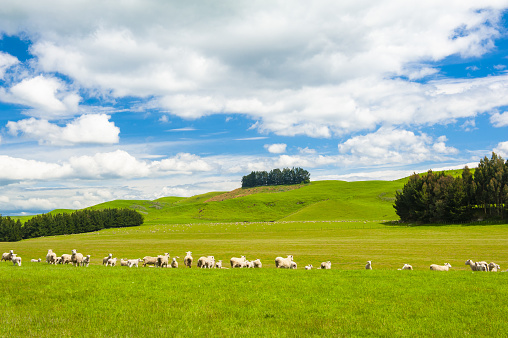 According to Phillip Keller in A Shepherd Looks at Psalm 23, the table David referred to could have been a high plateau or a mesa, land the shepherds prepared for their sheep before allowing them to graze there.
Keller describes his own shepherding experience as an arduous process that required the removal of harmful weeds, the clearance of winter debris from water holes, and the protection of the flock from predators. 1
Jesus, our Shepherd, prepares a table for us—a place of fellowship and provision with Him. As the good Shepherd, He supplies all we need. Instead of feeding on the poisonous weeds of false teaching and the cluttered trials of self-effort, we can find gifts on His table to calm our hearts and teach us more about Him.
Instead of allowing the enemy of our souls to devour us like a prowling lion that threatens sheep, we can seek our Shepherd's protection and embrace the gifts at His table designed to defeat our enemy.
In addition to the shepherd analogy, some scholars describe the Lord as the Host in Psalm 23:5 and His children as guests at His table. In verses 5-6 the psalmist used hospitality-related words, such as table, oil, cup, and house. 2 God's buffet of blessings is always available.
He invites you to His table to exchange discouragement for joy, fear for peace, and doubt for faith. Empty your plate of false guilt and fill it with His acceptance. Defeat the enemy of pride with an opportunity to serve with a humble heart. Fight against a critical spirit by speaking words of encouragement. His table is filled with every provision we need.
Speaking of tables, back to my question …
How does our family's gift-giving tradition at the coffee table compare to the provisions at God's table?
The coffee table serves as a focal point for our celebrations, but when God's table is our focal point, we find far more generous gifts—blessings we need and blessings that delight us. God knows us better than anyone else. As our good Father, He chooses wisely.
Some of His gifts may not be on our list, but we can trust Him as the Giver of good gifts (James 1:17). Some of what we long for may be omitted for a while because God knows the future and works from His sovereign plan. He's a wise and loving Father.
If we are Christ-followers, children of God, His gifts are ours to embrace.
If we are Christ-followers, children of God, His gifts are ours to embrace.
Click To Tweet
What are you longing to find at His table? We don't know what today will bring, but God knows which gifts will meet our needs and help us defeat the enemy. Has one of His gifts surprised you lately? Please share with us in the Comments below. We'd love to hear from you.
If this post blessed you today, perhaps you'll share the link with a friend. Thanks for reading.
1 Keller, W. Phillip. A Shepherd Looks at Psalm 23 (Grand Rapids, Michigan: Zondervan, 1970), 91-95. 2 The ESV Study Bible (Wheaton, Illinois: Crossway, 2028), 966 (a reference to Psalm 23:5).
Please feel free to share this post!