From the moment our son played on the playground and noticed the bright yellow doors, he was ready to start school. Chocolate brown eyes danced with excitement as he entered Mrs. Tippett's kindergarten class.
Memories of a second-grade homework assignment make me smile. Not understanding that his teacher meant essay, he wrote a summary of his summer activities and titled the paper "My S. A." (I didn't say a word knowing it would give his teacher a smile.)
Our daughter, never one for the ordinary, chose either sparkly silver pencils or those with a Strawberry Shortcake motif for her school debut. Ponytail bouncing, she skipped in daily with enthusiasm.
My favorite school memory of her was the day she insisted on "taking" her brother for Show-and-Tell! (He obliged her.)
Like all parents, we wanted the best for our children. Hopes and dreams, and a few tummy butterflies dance in minds and hearts as a new year begins . . .
Wax-shined hallways abuzz with teacher prep and Open House questions
"Welcome Back" bulletin boards
Fresh-from-summer children and teens meeting friends
Parents with high hopes
Nervous newbies (students AND teachers)
Many factors contribute to a new school year ending successfully, but one of the most significant is the teacher-student relationship. Students know when teachers care.
How can we show local educators that we care about them and want to encourage them as they set out once again to foster a love of learning in students?
As a retired educator, I believe our first responsibility is to pray for students, parents, and school system employees including:
teachers
paraprofessionals
counselors
clerical staff
bus drivers
custodians
administrators
substitute teachers
board members
Let's include public, private, church, and home schools. Whether you have children or grandchildren in school or not, teachers in your community will benefit from prayer support.
Here are suggestions for prayer topics:
home and family responsibilities at an incredibly busy time of year
physical health and safety for staff and students
relationships with students, parents, and colleagues
insight into individual differences
planning for instruction and meeting standards
flexibility and creativity
A simple card pledging to pray for them the first few weeks or regularly throughout the year will be a blessing. (Hint: A tray of cookies to accompany the card will add an energy boost and a smile.)
Continue steadfastly in prayer, being watchful in it with thanksgiving.               

                                                                 –Colossians 4:2 ESV
See Gift Ideas of the Month, August 2018 for gifts
and acts of kindness to share with teachers.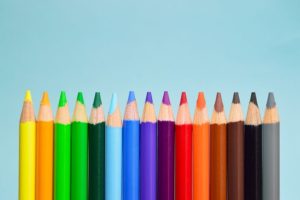 Would you share below a memory of a teacher
who made a difference in your life?
Please feel free to share this post!